AAM's Head of Electrification Discusses e-Axles and the Future of Electrification on Industry Podcast
Published on September 29, 2021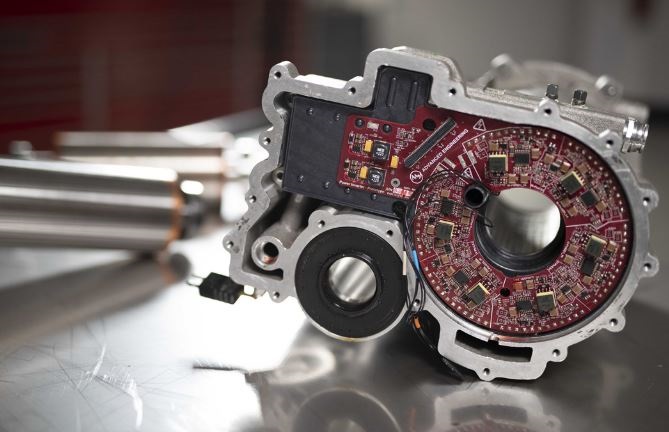 AAM's Tony Pistagnesi, Head of Electrification, spoke with IHS Markit's Autology about e-axles and why they are so important for the future of the auto industry. Autology is a new weekly podcast series from IHS Markit that discusses the auto industry megatrends including the transition to fully autonomous vehicles, V2X connectivity and electrification
Answering the question "What is an e-axle and why it is so crucial for electric vehicles?" Pistagnesi discussed AAM's view of the market, power-dense electric drive technology and what it will take for the industry to meet growth projections.
"Over the last years, we've amplified our commitment to electrification and we're going to continue to do that," Pistagnesi said. "We think we're well-positioned with the right technology and we want to continue to push the envelope."
Pistagnesi also discussed AAM's product portfolio of technologies for the EV segment including the power-dense, award-winning Jaguar I-PACE front and rear electric motors and AAM's next-generation 3-in-1 unit that integrates the motor, invertor and gearbox and is scalable for any vehicle segment, for any global market.
To listen to the Autology segment and hear more about AAM's focus on electrification visit https://soundcloud.com/ihsmarkit-autology or click below.