AAM and Drexler Partner to Produce New High-Performance Electronic Differential
Published on January 25, 2018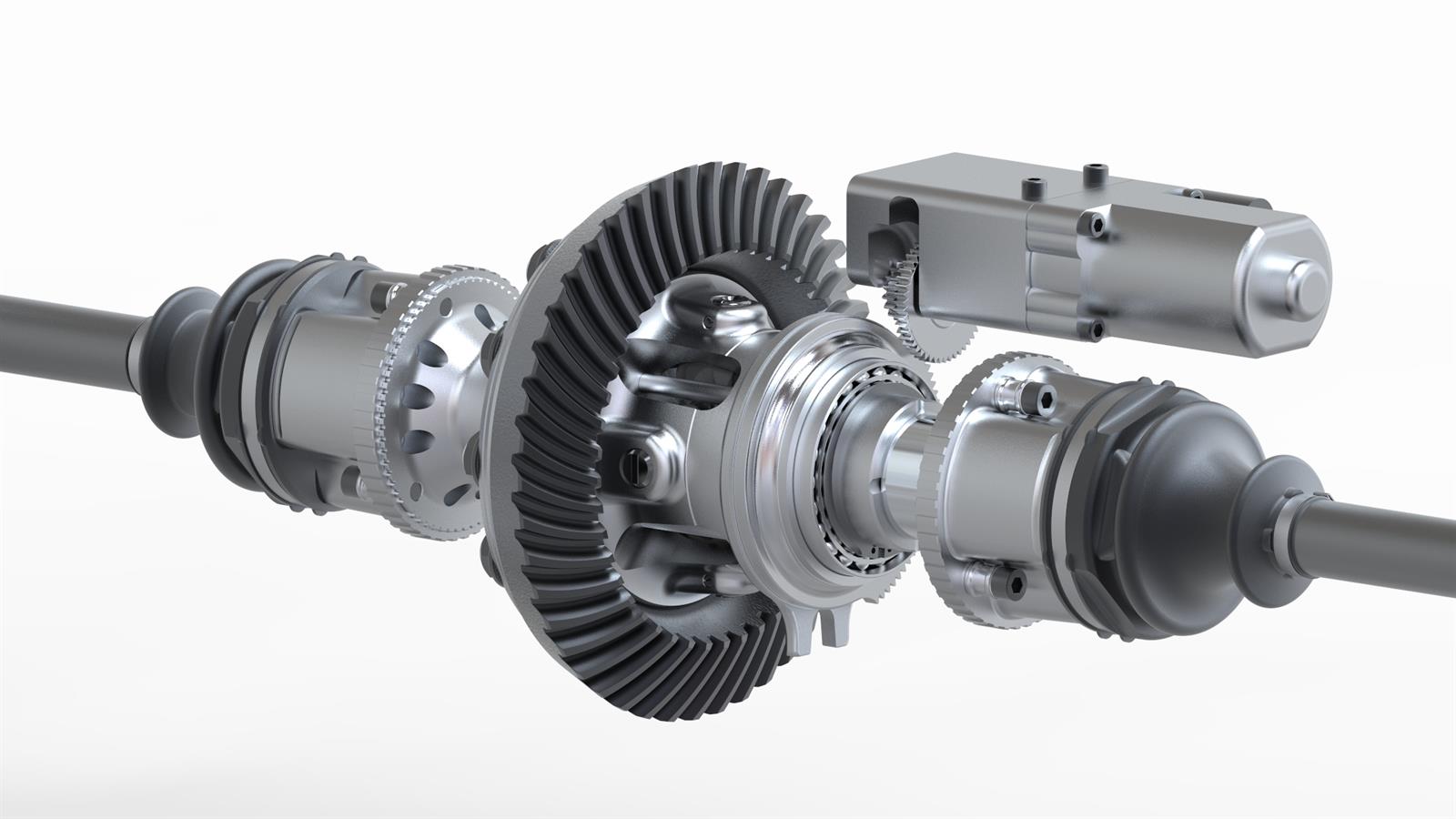 Innovative Product Portfolio
AAM has established a high efficiency product portfolio that is designed to improve axle efficiency and fuel economy through innovative product design technologies.
DETROIT, Jan. 25, 2018 -- American Axle & Manufacturing, Inc. (AAM) and Drexler Automotive GmbH have entered into an agreement to expand their relationship and bring high-performance differentials and differential technologies from the premium market to the general market of passenger cars, light trucks, crossovers and SUVS.
The expanded relationship between AAM and Drexler immediately integrates Electro-Mechanical limited slip differentials (eLSDs) into the AAM TracRite family of differential products. These systems greatly improve vehicle handling and traction for all-wheel drive or rear-wheel drive vehicles. The system, used extensively in high-performance vehicles from premium OEMs, provides active torque control of the wheels by translating vehicle torque requests into accurate axle torque response.
"AAM and Drexler are partnering to offer the market mature differential technology that will allow the general driver new levels of excitement by taking handling and traction to new levels of performance," said Alberto Satine, President AAM Driveline. "Combining AAM and Drexler's design, engineering and manufacturing expertise will provide our customers with the highest-quality, most-advanced driveline systems."
The system's PowerDense® four-pinion differential design supports axle modularity with open and eLSD differentials in the smallest packaging space. Additionally, the scalable clutch, actuation and differential design of the technology drives a wide range of applications and vehicle segments.
"AAM's global scale and high-volume manufacturing capability make the company the perfect partner for Drexler," said Herbert Drexler, Drexler Automotive Founder. "We look forward to engineering and developing differentials that meet the needs of our global OEM customers."
TracRite Electro-Mechanical eLSD will go into production later this year.
With more than 40 years of motorsports experience and two decades as a tier one supplier to premium European-based automakers, Drexler develops and manufactures high-performance limited slip differentials, racing transmissions, drive shafts and wheel hub systems. More information can be found at www.drexler-automotive.com.