AAM's QUANTUM Wins SAA's First-Ever Lightweighting Innovation Award
Published on November 7, 2018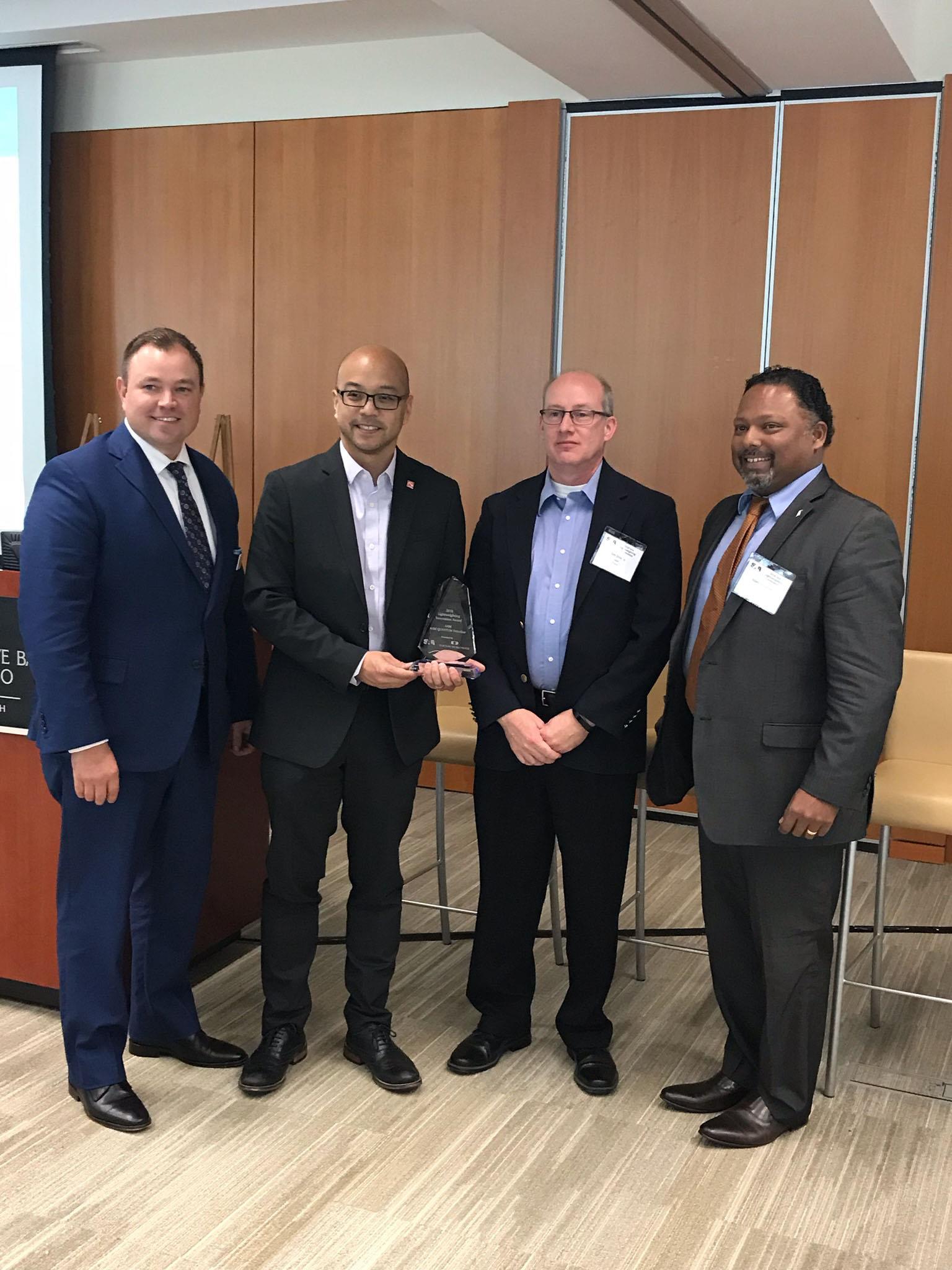 AAM's QUANTUM Driveline technology was awarded the inaugural Society of Automotive Analysts' (SAA) Lightweighting Innovation Award.
QUANTUM Driveline technology delivers reduced mass, increased power density, improved noise vibration and harshness (NVH) and efficiency gains in a more compact system package regardless of vehicle size.
"At AAM, lightweighting is at the core of what we do each day and it drives our future product development as we shift to techonologies that increase efficiency and performance while reducing mass," said Chris Son, Vice President, Marketing and Communications, AAM. "We are honored to receive the first Lightweighting Innovation Award for QUANTUM and thank SAA and the judges."
QUANTUM's design is centered on using traditional axle components in new ways. Bearings are arranged more efficiently and gears are set in optimal positions. AAM's engineers utilized system innovation to eliminate weight by combining functions of many components and developing proprietary lubricants that increase system efficiency and durability.
QUANTUM can be adapted for use on virtually any size truck or passenger vehicle. AAM initially designed a QUANTUM lightweight beam axle for rear-wheel drive (RWD) vehicles such as pickup trucks but has expanded QUANTUM technology to include RWD and all-wheel drive (AWD) passenger vehicles, crossovers and SUVs.
Beam Axles
QUANTUM beam axles are scalable and can be used on heavy-, medium- or light-duty RWD based pickups. It is up to 35 percent lighter and up to 30 percent more efficient when compared to a traditional axle.
AWD and RWD Modules
With typical applications including passenger cars, crossovers and SUVs, QUANTUM RWD and AWD modules can be designed and built for multiple configurations and sizes. QUANTUM RWD and AWD systems are up to 25 percent lighter and up to 30 percent more efficient compared to a traditional axle for these segments of vehicles. QUANTUM AWD and RWD modules also have a reduced packaging size allowing OEMs space flexibility for other vehicle systems.