AAM's TracRite® Differentials Help Enhance Electric Vehicle Performance and Comfort
Published on June 21, 2021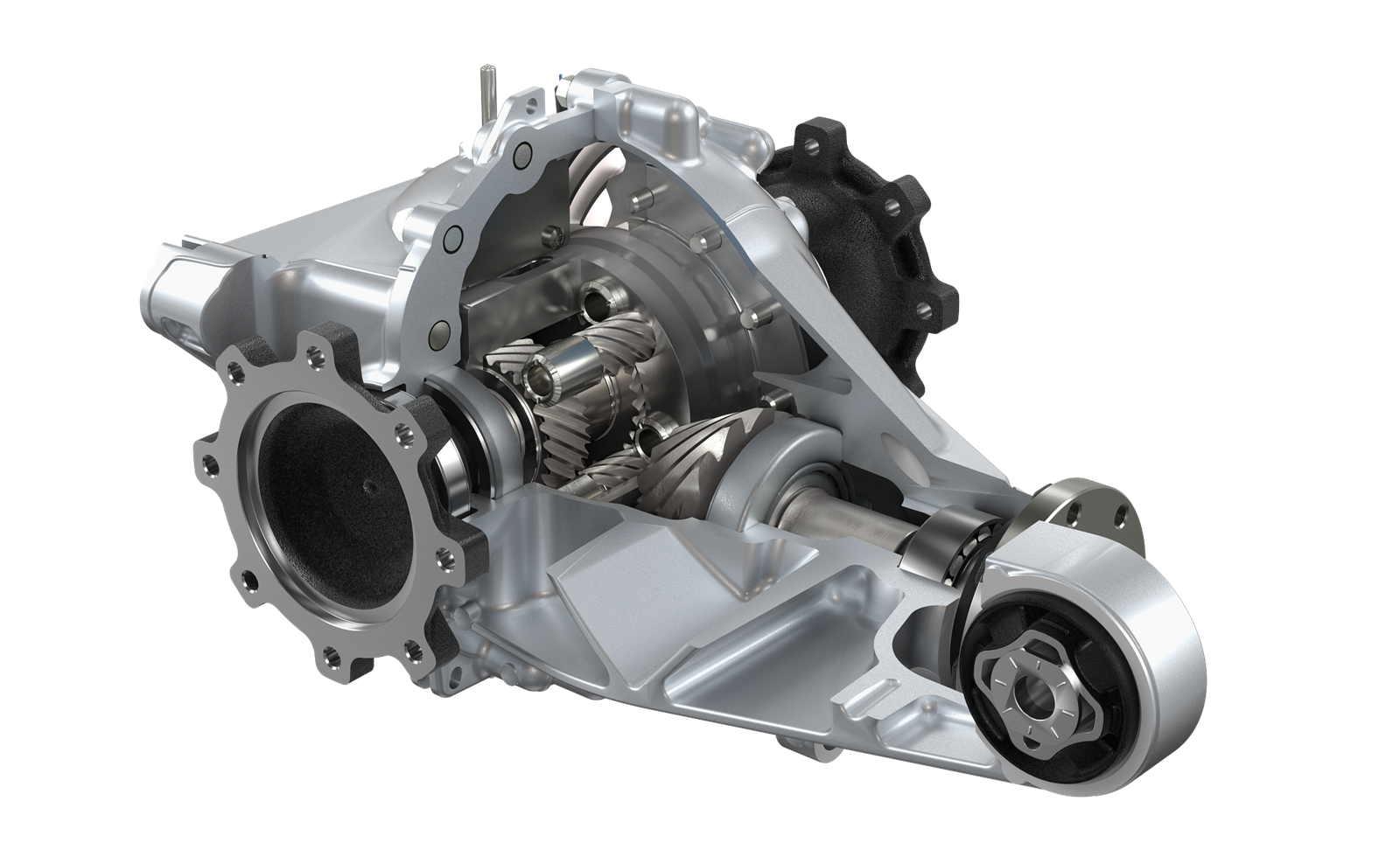 American Axle & Manufacturing's portfolio of TracRite® differentials help enhance the comfort and increase the performance of battery electric vehicles including pickup trucks and SUVs.
Just like conventional powertrains, many electric vehicles use a single electric motor to drive both wheels on an axle. AAM's TracRite differentials efficiently distribute the power generated by the electric drive motor to the left and right wheels. A key vehicle system, AAM's industry-leading technology also provides additional features that add to performance and improve passenger experience in this growing vehicle segment.
"Electric vehicles can present unique design challenges for vehicle systems including differentials," said Craig Renneker, AAM's Vice President of Engineering. "AAM is a leader in designing, engineering and manufacturing a variety of differentials for any vehicle type. We have the expertise to develop technologies that provide unparalleled performance in several key areas: traction, NVH and maximizing regenerative torque."
As global automakers move to expand electric motor use across their vehicle range, performance and comfort are becoming increasingly more critical. Most automakers have announced future electric powered pickup trucks and/or SUVs with rugged off-road or towing capabilities. Traction enhancing differentials like those in AAM's portfolio will be used to maximize vehicle performance in these vehicles.
AAM's long history and expertise with reducing driveline noise, vibration and harshness (NVH), enables AAM to engineer and manufacture differentials that produce virtually no perceivable noise. With the quiet nature of EVs, this provides for increased passenger comfort and quieter driving experience.
Additionally, AAM's history-proven, robust gear and differential designs are made to optimize the reverse transfer of torque from the road to the motors during braking which helps increase vehicle range by recharging the battery while the vehicle is on the road.
AAM's family of TracRite differentials offers improved vehicle traction, handling, stability, performance and cost-competitive vertical integration with a variety of options including:
TracRite Open – AAM's standard differential that allows for a quiet and cost-efficient torque split between left and right wheels.
TracRite PC Plate Clutch – A limited slip differential that adds friction plates to provide resistance that helps stabilize wheel speeds when traction or tire loading vary from side to side.
TracRite GT Gear Train – AAM's heavy-duty limited slip that uses a tunable set of helical gears to provide resistance when traction or tire loading vary from side-to-side.
TracRite EL Open+Electric Locker – This differential has the function of an open differential for most driving conditions with an electronically selectable lock function that fully synchronizes wheel speeds from side-to-side for off-road performance when engaged.
TracRite AL Automatic Locker – The function of the TracRite EL, but with automatic locker engagement based on vehicle sensors and conditions, no input from driver required for differential locker engagement
TracRite GTL Gear Train Locker – The technology features all the same functions as the TracRite EL Automotive Locker but a helical limited slip when the locker is not engaged.
TracRite eLS Electronic Limited Slip – Fully electronically controlled limited slip from zero to max clutch capacity. The technology can be tuned for a variety of traction and sway damping performance advantages.