AAM Spends a Day on the Forgotten Harvest Farm
Published on September 10, 2021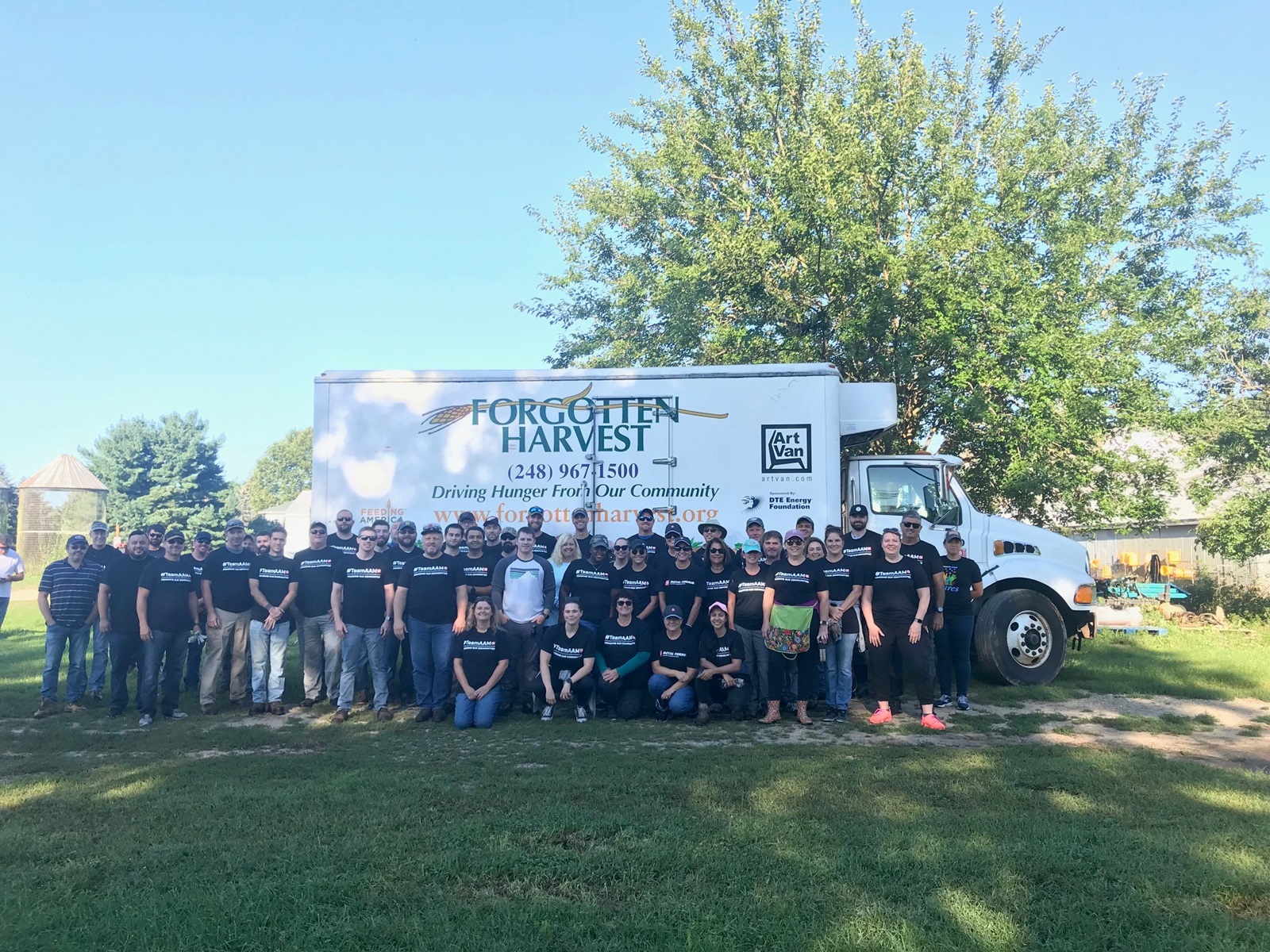 AAM Associates from across Metro-Detroit spent a day at the Forgotten Harvest farm harvesting produce that will be used to help feed families throughout the area.
Forgotten Harvest fights hunger and food insecurity by delivering more than 138,000 pounds of food per day to local charities. The nutritious food is then distributed to families in need free of charge.
TeamAAM picked more than 24,000 pounds of corn grown at the Forgotten Harvest farm in Fenton, Mich.
Giving back to the communities where Associates live and work is a core value of AAM. The company dedicates significant volunteer hours and charitable contributions to organizations dedicated to supporting local families, youth outreach, education, wellness and social equality.