AAM Technology Expert Discusses EVs During Automotive News CES Panel
Published on January 15, 2021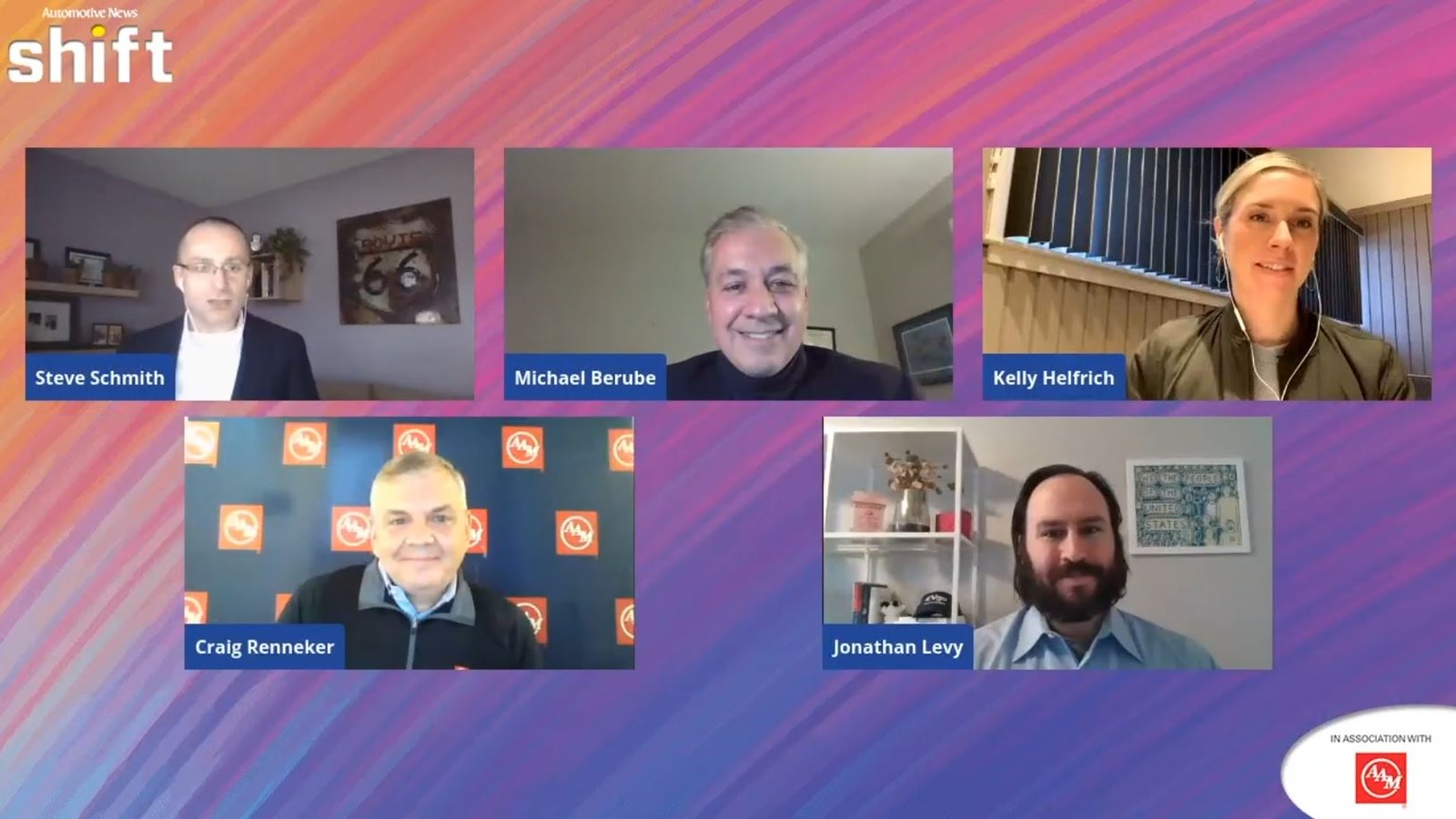 Long known as the global stage for innovation, the annual CES show went digital for 2021 including a panel featuring AAM's Vice President Product Engineering, Craig Renneker.

The Automotive News Shift Mobility Forum – a CES Partnership event -- featured experts in automotive, mobility, technology, telecom and the public sector who spoke about evolving global mobility in four one-hour sessions.
The "Electric Vehicles and the Road to Electrification" session included discussion on the future of electric vehicle technologies. Representatives from the U.S. government, automakers and suppliers addressed topics including range anxiety, charging infrastructure, public acceptance and vehicle performance.
Renneker discussed AAM's next generation Electric Drive technology, which centers around highly integrated 3-in-1 systems that include an electric motor, gearbox and inverter all designed, engineered and manufactured by AAM. AAM's systems-design approach allows for modular units that are power-dense, highly efficient and cost-focused for automakers expanding their hybrid and BEV product offerings.
On educating consumers about EV performance:
Electric motors are fantastic – peak torque at zero speed, so you have these phenomenal levels of acceleration that just feel great. So I think if we can get people to feel it, get them to sit in the vehicle, take it for a drive, feel what that acceleration is like, I think it'll really go a long way to getting them to love it. If you get in an I-PACE and stomp on that pedal, the thing really moves very quickly.
On mass market adoption of EVs:
We've got to be able to make drive units and the rest of the vehicle less expensive so it's going to be more affordable for that mass market customer. I can tell you at AAM, we're putting a lot of innovation work in to taking the fantastic drive (units) we have today – we've got the drive units in the Jaguar I-PACE, which are, excellent drive units – but they need to be a lot smaller so they can fit into smaller vehicles and they need to be a lot less expensive. We are putting a lot of work into trying to lower that cost such that the volumes can grow and they can reach the market with some lower cost vehicles.
On the supply industry's ability to meet rising technology demands:
I think we're going to see a trend to making the motors at least substantially faster so they can get smaller. A faster motor makes the same power at a much smaller size. Smaller size means less copper, less rare earth magnets, less steel. That innovation to drive the cost down will also just reduce the amount we're going to need of those critical materials.
From the perspective of designing a drive unit, I don't think we've seen a vehicle yet that we can't develop an electric drive for, whether it's a small vehicle or a large vehicle. On the small side, we need to do a lot more work to make drive units smaller and cheaper to expand that penetration for the smaller vehicles.
On the larger vehicle, we have to deal with people who own horses and have a big horse trailer – we can make drive units to push them no problem, but will they have the range to do what they need to do today in that market where you have very, very heavy loads. And I think that'll be very interesting to watch as we move toward that goal of 100 percent EV adoption. The future of EVs is certainly promising.