AAM to Present Advanced EV Technology including new 3-in-1 eDrive at CTI
Symposium to be held virtually Sept. 8th and 9th
Published on September 8, 2021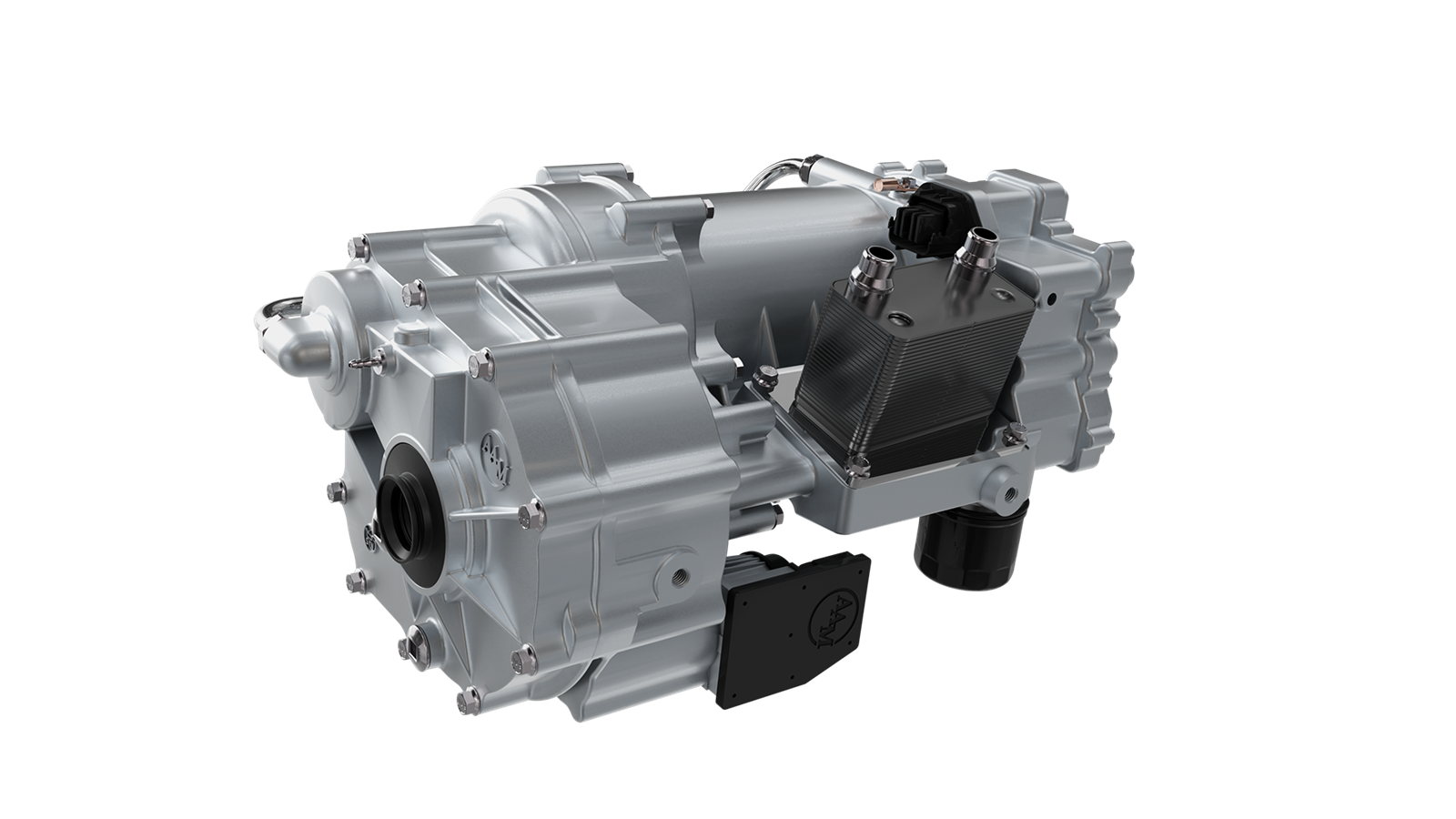 DETROIT, Sept. 8, 2021 – Technology experts from American Axle & Manufacturing will showcase the company's electric vehicle portfolio including a highly efficient next generation electric drive unit at the CTI Symposium USA 2021. AAM activities include technology presentations and a panel discussion.
CTI Symposium brings together automakers, suppliers, academia and government agencies to showcase the latest technologies, strategies, market trends and requirements focused on conventional and electrified drivetrains, pure electric drivetrains, subsystems and enabling technologies and tools. This year´s focus is on the Path to NET-Zero Emissions by 2050.
"AAM is acutely focused on developing technologies that support the advancement of electric vehicles around the globe," said Craig Renneker, AAM Vice President, Product Engineering. "Our latest technologies, which we are showcasing during presentations at CTI, are leading the way for efficiency, weight reduction and power."
Renneker will participate in a panel discussion on the future of battery electric vehicles. In an expert discussion that asks, Is 100% BEV a Reality for the Future?, Renneker will join other industry insiders from automakers and suppliers to discuss the EV landscape.
AAM will also present at two technical sessions at the show including:
Battery Electric Truck with 3-in-1 High Speed e-Drives Providing More Than 450 kW of Power
Presented by Joseph Mueller, Executive Director – Platform Electrification & ECS, AAM
Next-generation eDrive systems will include high rotational speed eMachines, high-reduction gearboxes and highly integrated inverters that will result in 3-in-1 eDrive systems that will be modular, more power-dense and more affordable than current products. AAM's modular eDrive system can be tailored for multiple BEV and PHEV architectures. Applications will include a low-powered, high-value A-segment applications, all-wheel-drive systems utilizing permanent magnet and induction machines and even a high power and torque dual-motor solution appropriate for the US light-duty pick-up market.
AAM has built a full-size pick-up truck demonstration vehicle to showcase this technology. It includes a single-motor system for the front axle and a dual-motor system for the rear axle that includes a locking differential.
Electric Beam Axle with Integrated Inverter
Presented by Greg Marsh, Senior Technical Manager, AAM
AAM's electric beam axle for light duty trucks utilizes next-generation eDrive systems with 24k rpm eMachines, high-reduction gearboxes and a highly integrated inverter.
This system incorporates new technology including faster eMachine rotational speeds, unique cooling methods, high-ratio gearbox, as well as full integration of an inverter. High rotational speed of 24k rpm allows a very significant advantage in power density and results in 25 percent eMachine mass savings delivering a significant eMachine material cost savings.
Unique cooling methods were developed to allow the high-speed and power-dense eMachine to deliver sustained peak power levels. Unique and innovative thru-stator and thru-shaft cooling vs. conventional water jacket housing cooling were developed to extract heat closer to the source.
Competitive electric beam axles do not include an on-board inverter, requiring high voltage AC cables and the inverter to be packaged on the vehicle side. The axle can also be equipped with an open, selectable locking or limited slip differential.
For more information on CTI and AAM's technology discussion visit https://drivetrain-symposium.world/us/