AAM Top Team at St. Jude Detroit Walk/Run
Published on October 1, 2019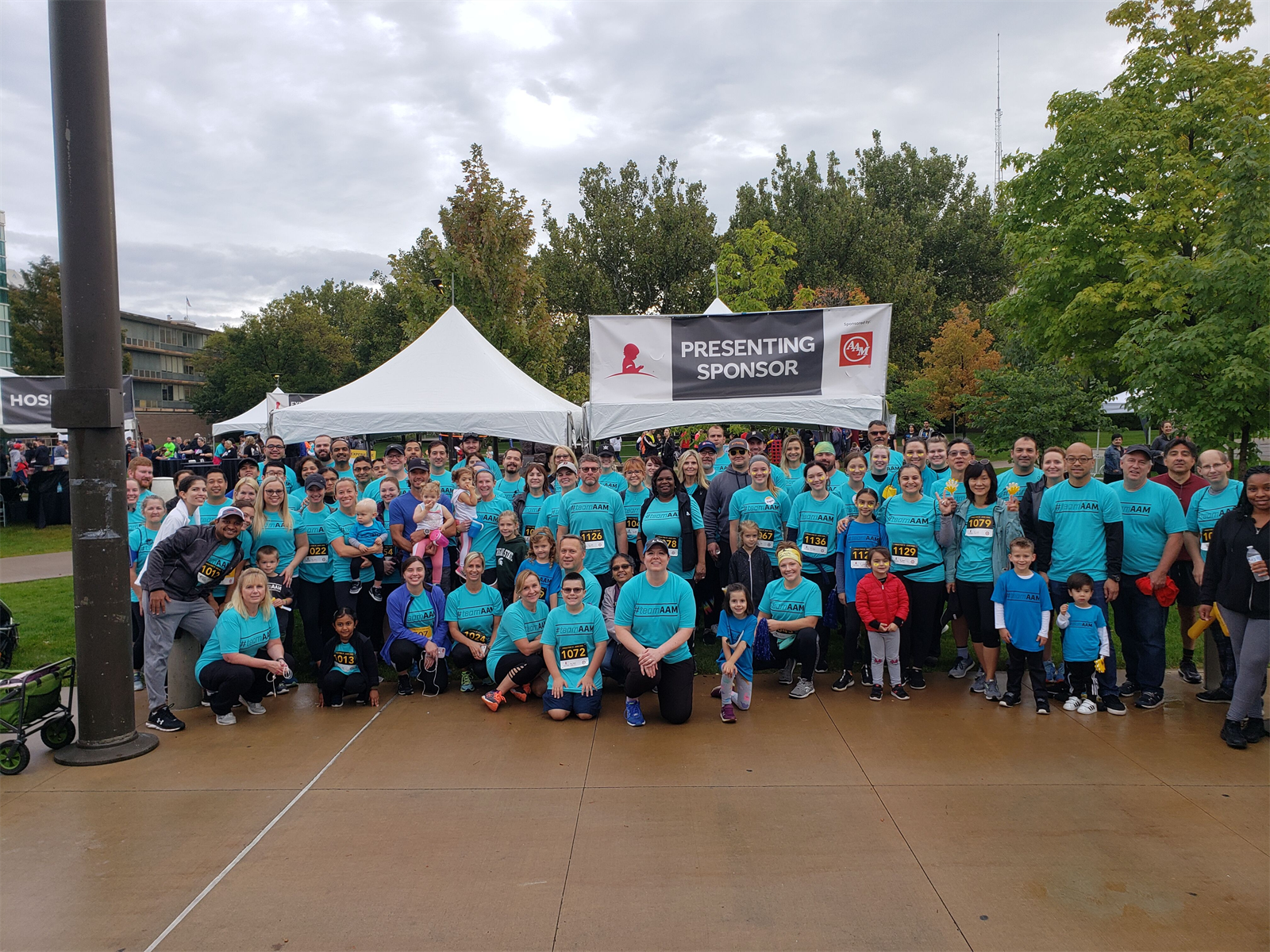 Team AAM was the top fundraising and participating team at the St. Jude Walk/Run in Detroit. Held in late September, more than 140 AAM Associates from Metro Detroit AAM facilities ran or walked to raise money to help end childhood cancer. The top fundraising team 9 years in a row, Team AAM raised almost $113,000 via sponsorships, fundraising initiatives and events.
"AAM was the Detroit Walk/Run presenting sponsor along with the largest fundraising and participating team," Jake Stiteler, AAM Vice President and this year's St. Jude Run/Walk Committee chairman. "Several of our Associates were event top fundraisers. Team AAM's work to help end childhood cancer was tremendous this year. Thank you to all who donated and participated in the walk."
Earlier in the summer, AAM held its second annual AAM St. Jude golf outing to raise money for St. Jude. More than 30 teams teed off in a friendly competition that helped raise funds and awareness of childhood cancer.
"Families never receive a bill from St. Jude for treatment, travel, housing or food — because St. Jude believes all a family should worry about is helping their child live," said Stiteler. "The Detroit St. Jude Walk/Run raised more than $443,000, which is the complete treatment for one child."
AAM has a long legacy and culture of community involvement, particularly in Detroit where AAM has its global headquarters. AAM volunteers and their families donate their resources, talents, time and hearts to support projects that benefit those in need. Our associates support many organizations including St. Jude, Boy Scouts, United Way, the Boys and Girls Club, Forgotten Harvest and Karmanos Cancer Institute.