AAM Uses Design Expertise, Innovative Tools to Bring Electric Drive Technology to Market
Published on July 17, 2020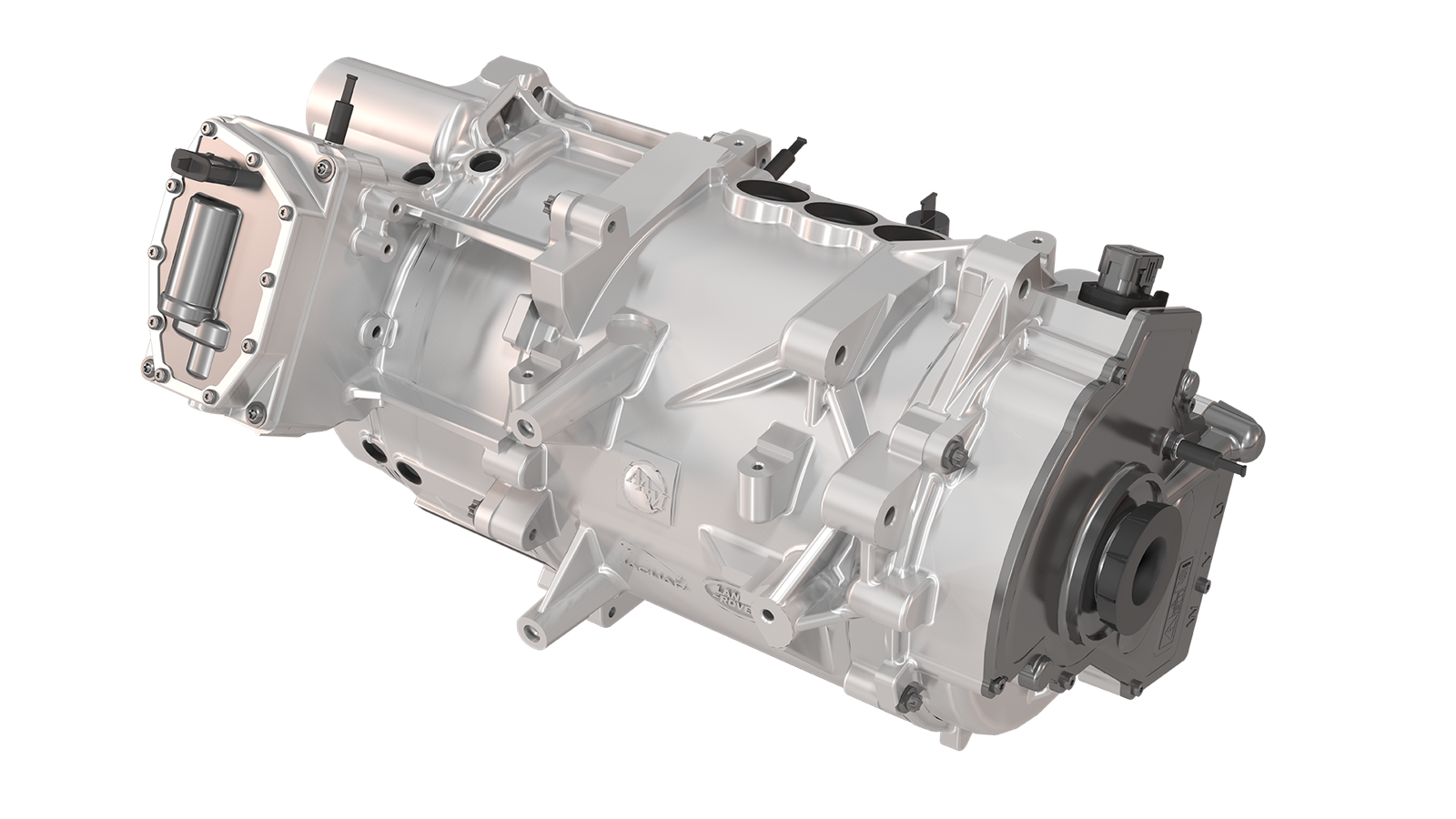 AAM's Electric Drive Technology powers Jaguar's first pure-electric model, the I-PACE. AAM supplies both front and rear e-Drive units which together deliver a total of 294 kW of AWD power and 700 Nm of torque.
AAM's Electric Drive unit leverages AAM's extensive experience in the design, analysis and processing of geared mechanical systems to engineer compact, quiet and efficient drive units that meet the most demanding customer requirements.
"This means top vehicle performance and a quiet experience for drivers with compact packaging that is easily integrated into vehicle design by automakers," said Craig Renneker, VP product engineering, AAM Driveline.
One of the primary innovations and enablers for AAM's Electric Drive high-power density is AAM's planetary helical design enabled by a carburized, precision honed internally toothed ring gear. AAM's extensive experience in the design, analysis and processing of gears uniquely positioned the company to bring this innovation first to market.
"AAM made extensive use of internally developed design and analysis tools to develop not just the design but the process down to the bespoke precision machinery tools required to bring this innovation into production" said Renneker.
AAM is leveraging this compact planetary concept to bring its next generation high ratio gearboxes to the market in the near term. Using a similar planetary arrangement with the precision honed internally gear technology used in the I-PACE drive unit, AAM will push traction drive motor speeds in it's EV drive units to 24,000 RPM and beyond. This will significantly reduce the needed active material (copper, electric steel lamination and rare earth magnets) which provides a significant cost reduction as battery electric vehicle technology continues to trend towards cost parity with ICE vehicles.
AAM is the only supplier to have successfully productionized this carburized, precision-honed internal ring gear concept which resolves a key constraint in realizing high speed motors in EV traction drives.
AAM's innovative technology and smart design was recently awarded an Automotive News PACE Innovation Award for the front and rear Electric Drive units on the I-PACE. This was AAM's first PACE award.
"Capable of exceeding 24,000 rpm without expensive and time-consuming gear-hardening techniques, the solution is well suited for high-performance hybrid applications, making American Axle a significant player in this growing and important segment," said the judges in Automotive News.
Additionally, AAM and Jaguar Land Rover together won a 2020 Automotive News PACE Innovation Partnership Award for their work on the vehicle.
Designed and engineered at AAM's Trollhättan Technical Center, the I-PACE is the first commercial application of AAM's Electric Driveline Technology. Since beginning production of the I-PACE BEV system, AAM has secured additional commercial contracts for its Electric Drive Technology. With these awards, AAM further continues its transformation into a leading supplier of Electric Driveline technology.
This I-PACE e-Drive unit is built at AAM's Świdnica Manufacturing Facility, in Poland, which is dedicated to producing precision-engineered driveline systems and components.