Faith Wandrie Named to Automotive News Leading Women List
Published on November 9, 2020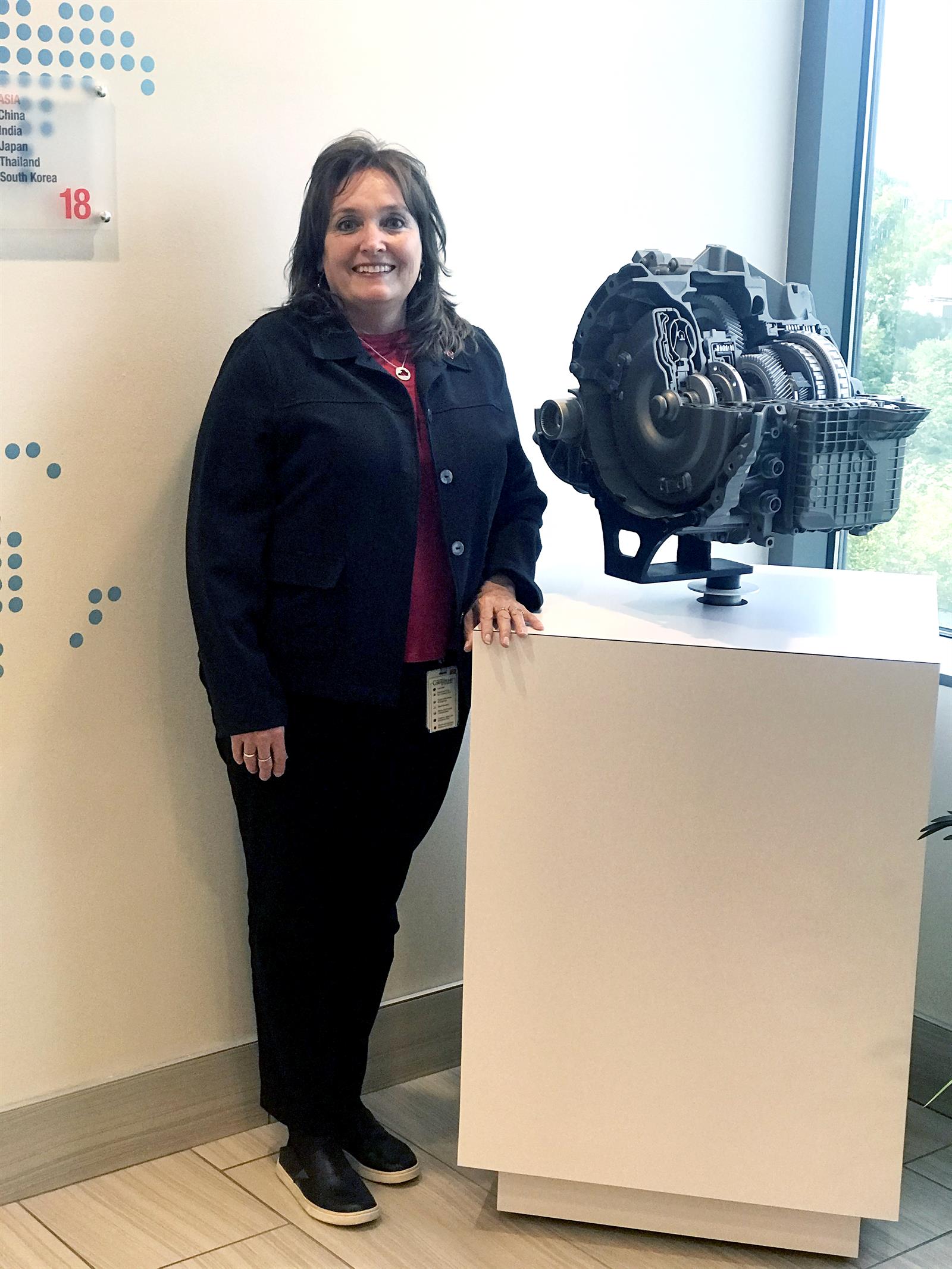 AAM's Vice President of Global Supply Chain Management Faith Wandrie was named one of the Automotive News 100 Leading Women in the North American auto industry. The list, which is compiled every 5 years, recognizes top female leaders at automakers, suppliers and dealership organizations.
Since joining AAM in 2014, Faith has served in positions of increasing responsibility including most recently being named Vice President of Global Supply Chain Management for the Driveline Business Unit, a position she has held since January 2019.
Based out of AAM's Detroit World Headquarters, Wandrie's focus is on managing AAM's global supply chain network. Wandrie is responsible for the planning, organization, standardization, development of the supply chain management playbook and related policies consistent with the needs of the business. She continuously improves company performance and sets high expectations, using a big picture approach with great attention to detail.
Wandrie holds a position on the MSU Supply Chain Management Advisory Council as a member since July 2015. Additionally, she supports undergraduate leadership development, career readiness, and job search skills. Faith has also served on the Automotive Logistics Tier Supplier Advisory Board since July 2019.
In 2011, Faith received the Lean Manufacturing Certification from the University of Michigan and the ISM-CPIM. She has achieved multiple continuous improvement awards from previous employers.