#TeamAAM Helps Revitalize Detroit Neighborhoods with Life Remodeled
Published on October 26, 2020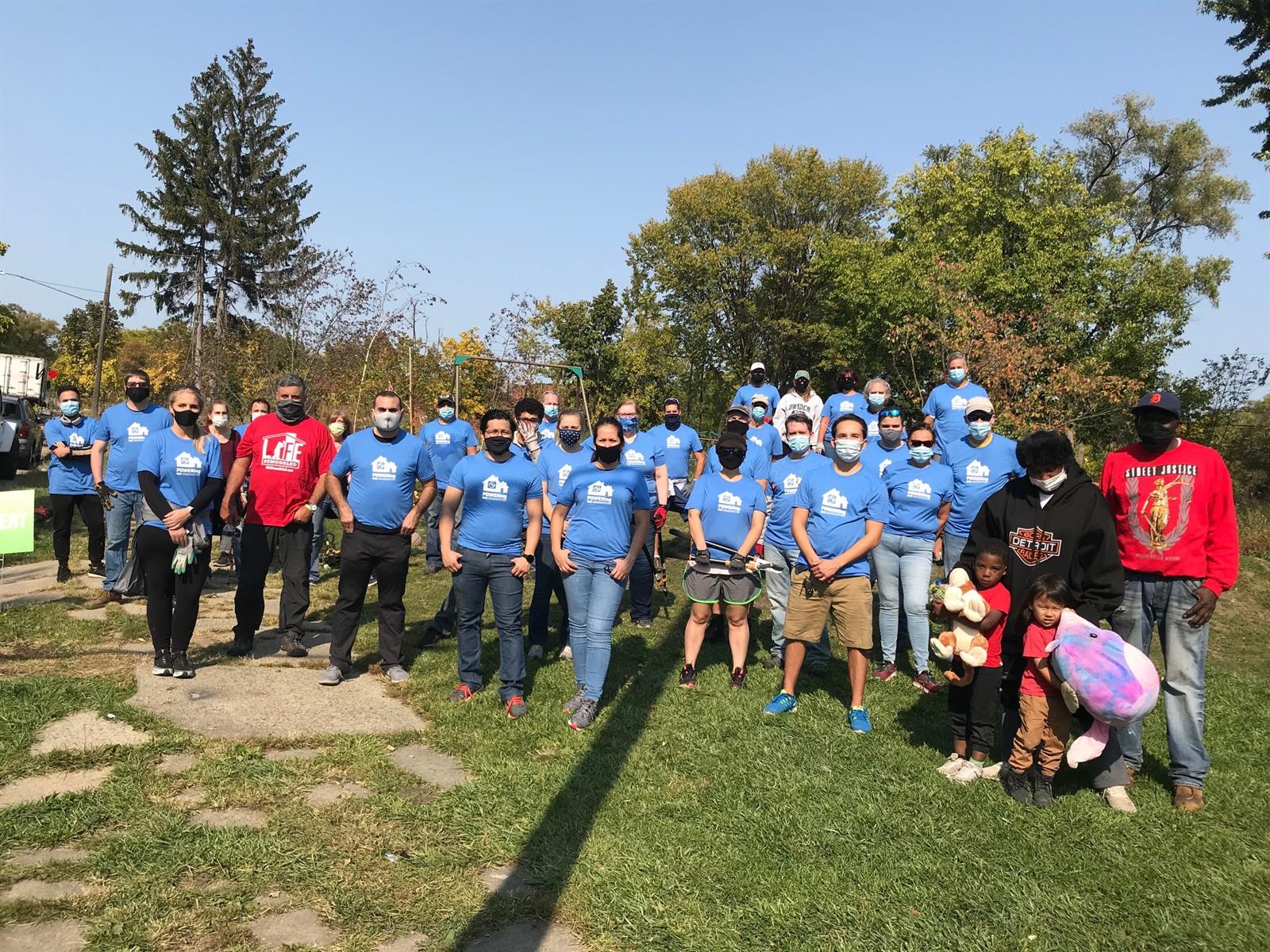 AAM recently partnered with key suppliers to help revitalize two Detroit neighborhoods. More than 80 #TeamAAM and supplier partner representatives participated in the Life Remodeled Six Day Project, an annual event focused on removing blight from neighborhoods on the west side of Detroit.
Split into two groups, the first AAM group tackled removing garbage and overgrown trees and vegetation from vacant properties and empty lots. AAM was joined by supplier partners including SKF, Gerdau Special Steel North America, Timken and Heat Treating Services of America.
The second AAM group volunteered at Auntie Na's Village, a nonprofit community organization dedicated to youth and community outreach. #TeamAAM helped clear a former alley way and create a running/walking path around the perimeter of the organization. The volunteers also helped clear front lots, mow lawns and beautify a community garden.
AAM provides both corporate support and volunteer hours for Life Remodeled's mission of transforming lives by bridging volunteers and communities. This year's Six Day event was smaller than events in the past but was focused on volunteer safety. All participants always wore masks during the entire event and maintained 10-feet of social distance at all times.